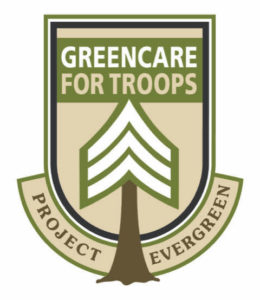 Green spaces make a significant difference in all our lives. They help us breathe cleaner air, they cool surface temperatures, and they help promote physical and mental wellness. That is why Lush Lawn is a proud volunteer with Project EverGreen's GreenCare for Troops, a nationwide initiative that provides free lawn care and landscape services to families of currently deployed military personnel.
Our yards provide an area for children to play and friends and family to relax and connect. By creating a beautiful place that positively contributes to the environment and the relationships in our lives. However, not every military family has the time to stay on top of the upkeep of their lawns and yards.
What Is GreenCare For Troops?
As a GreenCare for Troops volunteer, Lush Lawn removes that burden of lawn and yard maintenance from military families. The program provides the gift of green space that can lift spirits and relieve stress.
Military Family Support
Giving back to military families that sacrifice so much for our country is a selfless act. The dedication military personnel have for our country is inspiring us to work one yard at a time to make a small difference in their lives.
GreenCare for Troops marks its 15th year in 2021. It provides an estimated $10 million in donated lawn and landscape services. The program also provides peace of mind to thousands of military families in need across the country. By volunteering for this initiative, Lush Lawn is joining volunteers across the country to provide this valuable service to families in need of help.
Contact Information
If you or someone you know is interested in volunteering or if you know a military family that is eligible to receive services, visit the GreenCare for Troops page on Project EverGreen's website for more information.